Icon Publications Ltd offers you a range of specialist photo magazines by mail. You may subscribe to more than one magazine using the Shopping Cart system (right – be sure to select UK, Europe, or World postal regions as applicable). View Cart to checkout, at foot of page.
If you already subscribe to Cameracraft, take out a subscription to f2 Freelance Photographer, and you will receive three bi-monthly editions of Master Photography free (worth £20.85). This offer applies to UK subscriptions only, with a postage cost of $7.75 for each 340 gramme edition applying to future issues we can't match this offer for our worldwide readers. Email subscriptions@iconpublications.com to secure this.
When subscribing, please note the pull-down menu which shows UK, Europe, and World Zone prices. If you select the wrong region we will accept your subscription but only for the number of editions the payment is sufficient to cover.
You can also subscribe to our electronic editions (watch for further news) with f2 Freelance Photographer currently published on all major platforms. See our App Page for links.
---
f2 Freelance Photographer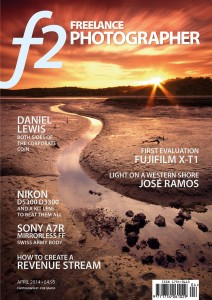 David Kilpatrick has now re-acquired the magazine he started, back from its temporary custodians… and from the April 2014 edition it is published by Icon with a fresh new look. Each issue is a 68-page perfect-bound edition on heavy 150gsm silk paper, sealed, with 200 line screening and a matt laminated cover, costing £4.95 from your newsagent (order ISSN 1754-0615, distributed by Comag) or by subscription for £29.70 a year.
Use our retail stockist finder (top right) link to check UK availability by postcode.
---
Master Photography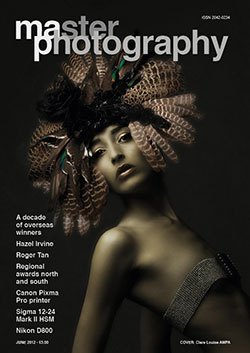 Master Photography is owned by Icon Publications Ltd and will now be published six times a year in an improved 68-page format similar to f2. It is mailed to all members of The Master Photographers Association (MPA) and subscribers. The magazine will have a cover price per issue of £6.95. We offer a web deal price of one year subscription UK for £37.00, Europe/World for £49.00.
Content: majors on portraiture and weddings, photography for profit as a career. Covers technical matters and gear relevant to this market. Profiles, award winners, business stories, management, legal, training, seminars, events. Recommended for freelances or professionals, aspiring professionals and students. Approx 440 pages per year.
---
Cameracraft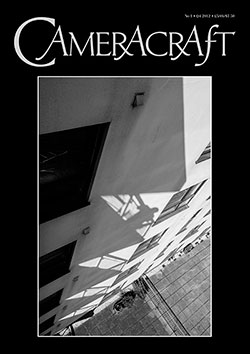 Icon's exclusive quarterly magazine, Cameracraft, is aimed at the camera system owner wanting to find new approaches or rediscover older values in image-making. We previously published a quarterly specific to Minolta (and in due course, Konica Minolta then Sony) system owners. Cameracraft is our replacement, and it's not targeted at any single brand. We're going further, to emphasise the quality of photographic vision and the close relationship between technical understanding and creative output. 176 pages per year. Optional binder (3 years per binder).
We have a separate web page for Cameracraft which offers renewing one-year subscriptions in addition to single year subscription.
---