You can now subscribe to Cameracraft bi-monthly in the UK (not outside UK) and enjoy a six month free trial period worth £17.85 – yours to read and keep, postage costs included, regardless of whether you decide to continue.
Your first issue mailed June 14th will be July/August 2017 which will help you see the bigger picture! I'm confident that you will agree Cameracraft (incorporating f2 Freelance Photographer) is a magazine with all the unique qualities you look for in a printed edition, and that's why we make this offer. Read your three free trial editions and you will want to stay with us.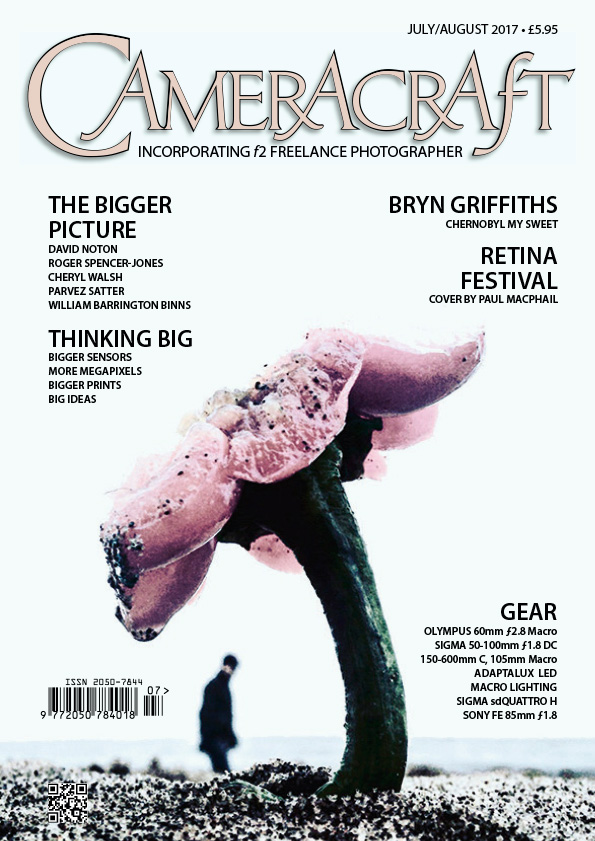 Six months after subscribing we will start your bi-monthly Paypal subscription of £5.95 (postage free in UK) unless cancelled during the trial period. You may then cancel at any time want to stop receiving the magazine. You will never be charged more than £5.95 – no large annual subscription will hit you by surprise, you will 'pay as you go' and get a substantial, beautifully printed advanced photographic magazine every two months.
– David Kilpatrick, publisher and editor